Badolato, an 1tth century Norman village on the Ionian Sea in Calabria, makes a great home base for your time in the region as you can easily get to all the main sites of the region within a few hours.
Of course, if you prefer to stay closer to "home," Badolato's beach just down the hill from the village is consistently rated favorably by Legambiente, an Italian environmental group. An added bonus of staying up on the hill is that it often provides a little more breeze and a lot fewer people than you will find in Badolato Marina during high season.
If you want to know more about everyday living in Badolato Borgo, check out Village Life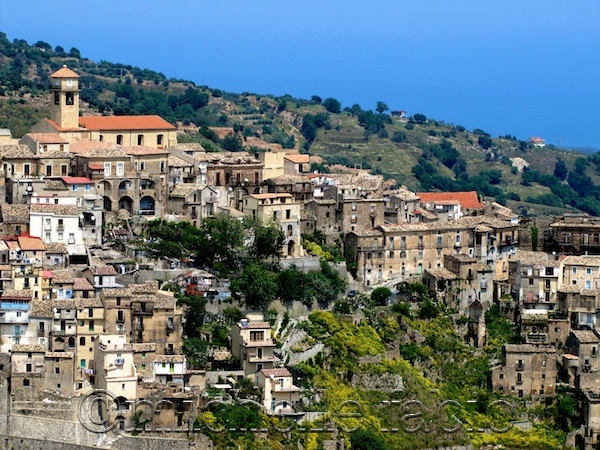 History of Badolato
Badolato was founded in 1080 by conqueror and first Duke of Calabria Robert Guiscard, who along with his brother, took over southern Italy and Sicily for the Normans around that time.
Like many villages of this period, Badolato was built on a hilltop about five kilometers from the sea with a good view of any approaching ships. Staying too close to the water was considered dangerous not only because of potential invasion–the southernmost part of the peninsula was the gateway to the entire territory now known as Italy and the rest of Europe–but also because of malaria, which was quite common as much of the area was swampland.
And so, Badolato was built as a walled city, encircled by stone and guarded by three watchtowers, one of which is still partially standing The town crest honors these watchtowers and the village's medieval history.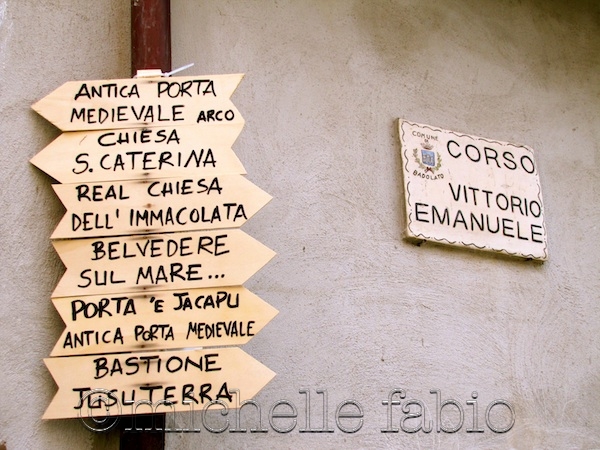 Many of the original walls around the village as well as the old gates that sealed off the city from invaders also remain, but a castle on a hill that was once the town's centerpiece (thus the name of the main square Piazza Castello, where the office of Costa degli Angeli is located) had to be torn down in the 1970s for safety reasons.
Badolato is home to thirteen churches, only one of which is still in regular operation, the Chiesa Matrice, SS Salvatore, located on Corso Umberto I across from the Comune (town hall).
One of the most spectacular is the Chiesa dell'Immacolata, which emerges from around a bend in the curvy road up to the village and is also gorgeous lit up at night.
More information, including dates of the various festivals held throughout the year, coming soon!