Badolato Borgo is a quintessential medieval hilltop village in southern Italy with characteristic narrow cobblestone streets and authentic Italian charm.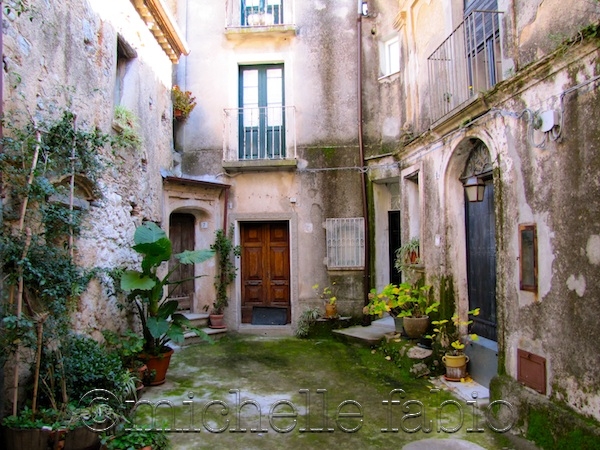 You can read more about the history of Badolato, but here's a bit of information on what it's like to live here today:
How many people live in Badolato?
There are about 200 permanent residents in Badolato Borgo — the part of the town located up on the hilltop — throughout the year. Approximately 60% of the population is elderly. About 98 families can be classified as "foreign residents," which includes Italians from outside of Calabria, Americans, Brits, Australians, German, Swiss, and Scandinavians. Many of these "foreign" residents come and stay in the village during the spring, summer, and autumn months.
About 3,000 more people live in the coastal part of Badolato, called Badolato Marina.
What kinds of shops and restaurants are in the village?
The village has a grocery store, two cafes/bars, a pharmacy, a tobacconist shop, a post office, two restaurant/ pizzerias (seasonal), and a trattoria.
A 5-10 minute drive down from the village into Badolato Marina will take you to supermarkets, pizzerias, a rosticceria, tavola calda, gelateria, bars, cafes, and other shops.
Moreover, during the summer, there are different beach restaurants/bars along the lungomare or promenade.
How far away is the beach?
A 5-10 minute drive down from Badolato Borgo will take you directly to one of the cleanest sandy beaches of Italy, which stretches along the Ionian coast.