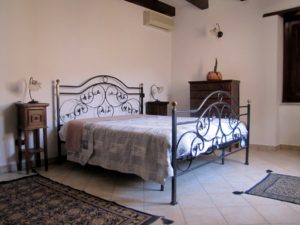 Casa Mandorle is located on Corso Umberto I, the main street of the village, just steps from the comune (town hall) and main church, Chiesa Matrice.
This sprawling house was part of the local baron's holdings and features large, airy rooms and high ceilings throughout. It is simply one of the most beautiful properties in the village with details such as a wood-burning pizza oven, decorative stone fountain, and terrace overlooking the Ionian.
With four bedrooms and large gathering spaces — including a spacious kitchen and dining area, Casa Mandorle is perfect for large families or other groups.
4 bedrooms
2.5 bathrooms
full kitchen
pizza oven
dining room
air conditioning / heating
terrace
Please check the Rentals page for information about pricing.