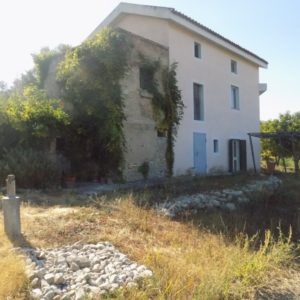 Are you interested in living on the Ionian Sea? Look no further than this Isca Marina property.
Villa Marras is a rare find in this area as it is right on the beach in the territory between Badolato and Isca Marina, just a few hundred meters from the harbor.
The house is completely refurbished and has 2 bedrooms, 2 bathrooms, a kitchen, a living area, and a loft studio.
The land around the house includes a shed for tools and larger equipment and also includes a stretch of about 7,000 – 8,000 square meters that runs from the house directly to the beach. You can see the property limit in the photo below with the blue gate.
2 bedrooms
2 bathrooms
kitchen
living area
loft studio
storage shed
tract of land that runs to the beach
Please contact us privately for more information.