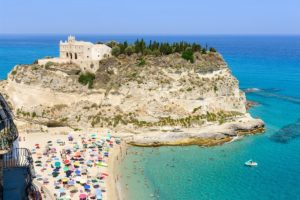 Despite its long, rich history and breathtaking scenery, Calabria may be Italy's least explored region — and that is exactly why you should visit!
Italy is made up of 20 regions, and Calabria is part of the "Mezzogiorno," the southern regions that also include Abruzzo, Basilicata, Campania, Molise, Puglia, and Sicily.
With a size of 5,800 square miles (15,000 km²), Calabria is the toe of Italy's boot and has been under the reign of just about every civilization you can think of including Greeks, Romans, Byzantines, Normans, Spanish, French, and Bourbons.
A peninsula that measures 150 miles (240 km) long and just 20 miles (32 km) wide at its narrowest, Calabria is separated from Sicily by the Strait of Messina. No point in the region is more than 31 miles (50 km) from a coast, and over 90% of Calabria's land surface lies at or above 650 feet (200 m) above sea level.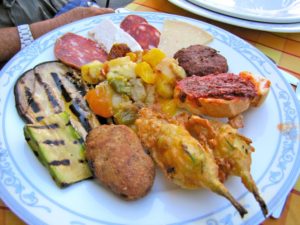 Its two million residents are split up into five provinces: Catanzaro (CZ), Cosenza (CS), Crotone (KR), Reggio Calabria (RC), and Vibo Valentia (VV), and the city of Catanzaro is the regional capital of Calabria.
Lined with mountains and situated between two seas (Tyrrhenian and Ionian) with 500 miles (800 km) of coastline, Calabria has remained an undisturbed, unspoiled paradise, full of both medieval mountaintop villages and newer seaside towns.
With a rich artistic, linguistic, and cultural history, this often-forgotten land offers something for everyone from ancient artifacts to world-renowned cuisine and its fresh, simple ingredients directly from her mountains and seas.
Some of the region's highlights include the Riace Bronzes in Reggio Calabria's Museo Nazionale, Tropea and Pizzo over in the Vibo Valentia province, and Le Castella near Crotone — but there's also plenty to do in and around Badolato to keep you busy as well.
For more ideas on what to see and do in Calabria, check out 52 Things to See & Do in Calabria by Michelle Fabio, longtime Badolato resident:
See special offers and travel packages available through our partners at
Riviera e Borghi degli Angeli – Slow Holidays: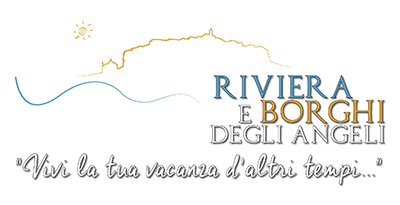 And, of course, feel free to contact us as well!